Introduction
(vero;2014-Jan-15)
The trip of mighty temples: Angkor and Bagan
The main reason for SEA 2014 was to visit Burma; the easing of the country's political situation had brought a surge in tourism and it was on the best way to become the new hotspot on the South East Asian backpacker trail. So we felt it was about time to go there and discover for ourselves what it is all about. Having read reports of overbooked hotels and invasions of tourist groups, we had chosen to visit in March / April in the hope of escaping the height of the high season, which proved a good idea.
We could at last explore the famous temples of Bagan, and could not resist to make a detour via Cambodia and return to Angkor which we visited for the fourth time and, we must confess, remains our big favourite.
You can retrace our route on this Google map showing our itinerary.
We have also a photobook browsable online about that trip. This looks especially good if you browse through it in Full Screen mode.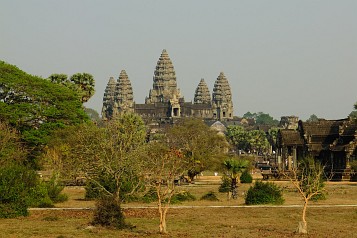 Angkor Wat, the main temple in Angkor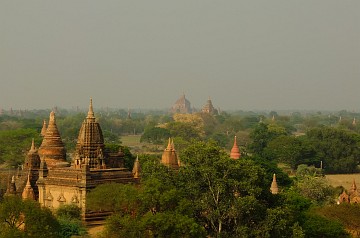 The plain of Bagan, dotted with pagodas
---
$updated from: Blog.htxt Wed 28 Nov 2018 11:11:27 trvl2 (By Vero and Thomas Lauer)$