Vero and Thomas' Travels
Hello and welcome!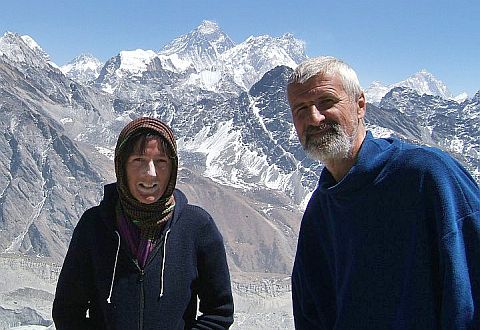 This website is our on-going attempt at preserving and sharing our trips, all the wonderful impressions, the memorable moments and the odd opinionated observation, with friends, relatives or indeed anyone who is interested.
There are blogs and there are sections with photographs and further background information about the countries and regions we're currently visiting or have seen in the last few years (see Thomas' website for some assorted bits and pieces re our earlier trips, between 2003 and 2009).
We're currently planning our next trip to south-east Asia, codenamed SEA 2014. Mostly, this is a trip through Cambodia, a country we've come to love over the years, and Burma/Myanmar (our very first visit to this country), with added some bits and pieces in Thailand. There's not yet much to see in that part of the site but some pre-travel stuff, including a more detailed itinerary and one of Vero's famous Google Maps, is now online.
Other than that there's something about our last journey to India and Nepal, see the pages in the Nindia13 section and Vero's interactive map. This was a great if exhausting trip: after a long trek through the freezing cold Nepalese mountains (with loads more snow than we have ever seen there before) we ended up in Northern India and then Mumbai and learned that, during May, these are not the most salubrious of places. In fact, the plain of North India was then, according to our friends, the BBC World News weather presenters, the hottest spot on Earth, with around 50 degrees in the shade (one day, we did measure 48 degrees in Mandu, in Madhya Pradesh). Well, this at least made us feel like real explorers:-).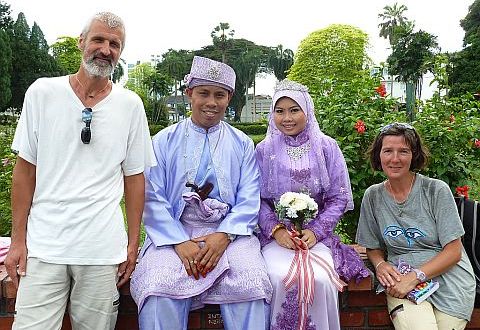 In March 2012, we returned from a four-month jaunt through south-east Asia (Thailand, Singapore, Malaysia, Cambodia, Laos; dubbed Calamyti 2011). More about that trip can be found in our Calamyti 2011 pages.
And earlier, in spring 2010, we've crawled, for the umpteenth time, through the Nepalese mountains.
A few general questions you might have are perchance answered on the FAQs page. There is also a page with links to some interesting sites which we ourselves visit every now and then. Last but not least, if you want to get in touch, see the Contact page. We read all mails we receive (though not necessarily in a very speedily manner) and we appreciate any kind of feedback; however, we're especially keen to hear from you if you spot an error or an omission or if you have a suggestion.
A few notable things: every page has Path and Tags information at the very top. The Path link brings up a map of the section you're currently browsing; it is followed by the trail of pages that led to the current page. The Tags link opens a page with all defined tags, whereas the tag links themselves show an index page for that tag. Below these links is the main menu: its top level should work with all browsers but the submenus do require Javascript to be enabled in your browser.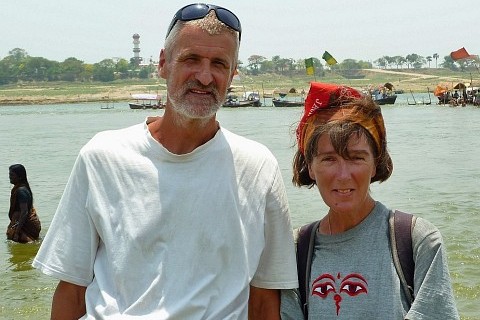 NOTE: If you are using Microsoft's Internet Explorer and the submenus look weird or out of place, try to switch off the so-called "Compatibility" or "Quirks" mode. As the name implies, this mode cajoles even the most modern Microsoft browsers into behaving like their stone-age IE6 forefather. Sigh… (Or, perhaps even better, get a decent web browser like Mozilla Firefox or Google Chrome.)
Our multimedia stuff (ie slideshows, photo galleries, videos and podcasts) uses the Adobe Flash player (a TRULY execrable piece of software but — at least for the time being — the standard for these things). If you don't see what you think you should see please check whether your browser has a recent version of the Adobe Flash plug-in installed.
Have fun!
---
$updated from: Welcome.htxt Thu 11 Sep 2014 14:06:12 trvl2 (By Vero and Thomas Lauer)$