Photos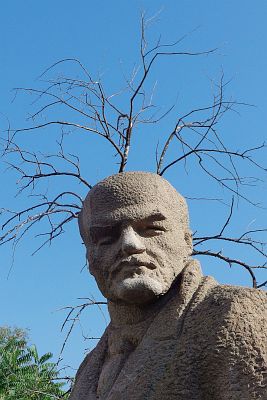 Ghost of the Past in Sofia's Museum of Socialist Art.
We have brought back so many pictures from this trip, selecting some for the galleries has been really hard work.
Just have a look:
Maramureş: wooden churches, hidden treasures, all set in an idyllic landscape.
Painted churches of Bucovina
As ever, there are also the Index and the Map pages for this section.
---
$updated from: Photos.htxt Mon 03 May 2021 16:08:28 trvl2 (By Vero and Thomas Lauer)$