Introduction
We like being in France very much. The country has a lot to offer in terms of nature, landscape, culture and history. There are high mountains, middle hills, the Atlantic and the Mediterranean coasts complementing each other, nice cities, quaint market towns… And the French are… well… so French!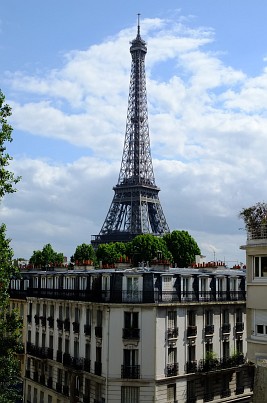 The iconic Eiffel Tower in Paris.In this section of our website, we will share our "home spots":
We will also take you on our journeys through France:
The Pyrenees
Northern France
The Pays Cathare
Just to name a few… This section is much a work in progress, so come back and visit again to check what's new.
---
$updated from: Blog.htxt Fri 15 May 2020 14:57:28 trvl2 (By Vero and Thomas Lauer)$