Countries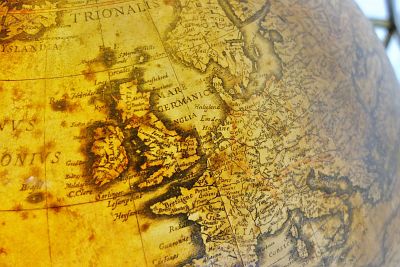 Pick your country on this globe photographed in the Vatican Museum.If you have read our page listing all countries we have visited so far, you'll have noted that we have seen 58 of 194 countries in the world. Still a way to go! But we are not choosing our destinations with the aim of completing the list and we often keep returning to the same old countries, just because we love them and feel happy when we're there. This is particularly the case for:
There are also two European countries where we spend a lot of time:
United Kingdom, our country of adoption
France, Vero's home country and the destination of most of our European journeys.
Other should follow in due course. We're travelling too much and hence we can't update our website as diligently as perhaps we should:-).
---
$updated from: Welcome.htxt Fri 15 May 2020 14:57:28 trvl2 (By Vero and Thomas Lauer)$