Mont Saint Michel: The Abbey
(vero;2018-August-31)
The abbey is an impressive monument, clinging to the rock and buit on three levels. While its exterior reminds one of a fortress, its interior mixing roman and gothic characteristics culminates in the so-called Merveille, a masterpiece of gothic architecture. Wandering through the long corridors, huge halls and going up and down flights of steps is like being in a time warp.
Below are some pictures of the abbey and a panoramic view of the Gothic choir of the abbey church.
Gothic choir of the abbey church
Click on the panorama to open a larger version in a separate tab. Click again to activate scrolling in the full picture.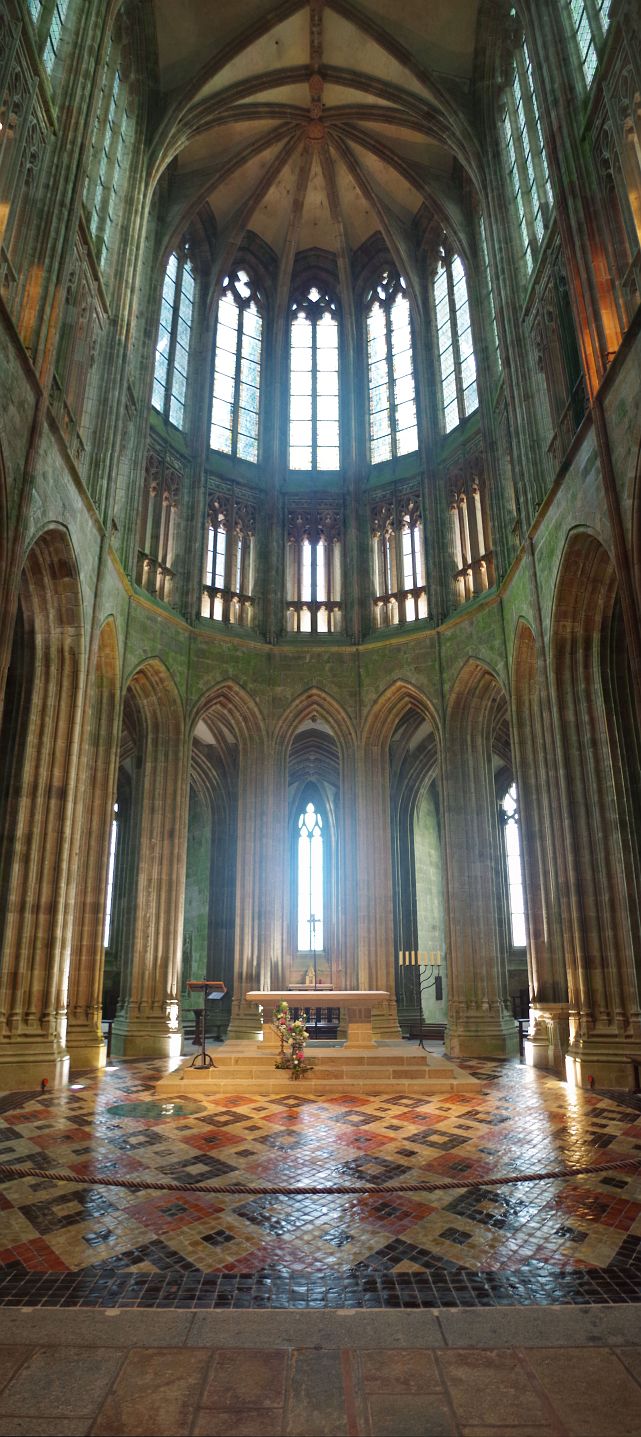 Go back to Mont Saint Michel: Le Mont by Night or to Places or go up to Photos
---
$updated from: Le Mont Saint Michel.htxt Mon 03 May 2021 16:08:34 trvl2 (By Vero and Thomas Lauer)$