Landscapes
(vero;2020-Nov-30)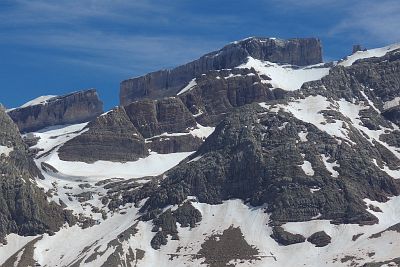 The brèche de Roland in Gavarnie (Hautes-Pyrénées).We are both outdoor people and travelling in France is for us very often synonymous with hiking and exploring the landscapes of the region we are visiting.
Along Brittany's Coastal Path: hiking the GR34, a 2000 kilometres walking path starting in Mont St Michel and skirting Brittany's coast until the mouth of the river Loire in St Nazaire.
Gap and its region: a pleasant and very sunny area located on the southern fringes of the Alps between the mountains of the Dauphiné and the hills of the Provence. The mountains there rise up to 2500 - 2800 metres. It is perfect for scenic summer hikes and many smaller ski resorts are in short driving distance with many opportunities for snowshoe hiking, cross-country and downhill skiing.
Go back to Photos or go on to Along Brittany's Coastal Path
---
$updated from: Landscapes.htxt Mon 03 May 2021 16:08:34 trvl2 (By Vero and Thomas Lauer)$