Panoramas 2010 More Chukhung
(thomas;2010-Jul-15)
More Chukhung: Chukhung Glacier, Chukhung Ri and Kongma La (9 panoramas)
(Clicking on a panorama will open a larger version in a separate tab.)
Some more panoramas from the Chukhung valley: this is the Chukhung glacier and the mountain wall south and above. Ama Dablam is the impressively steep peak to the right.

A view across Ama Dablam glacier towards the twin summits of Taboche and Cholatse. The big glacier to the right is the Nuptse glacier which we crossed twice on the day we went up to Kongma La.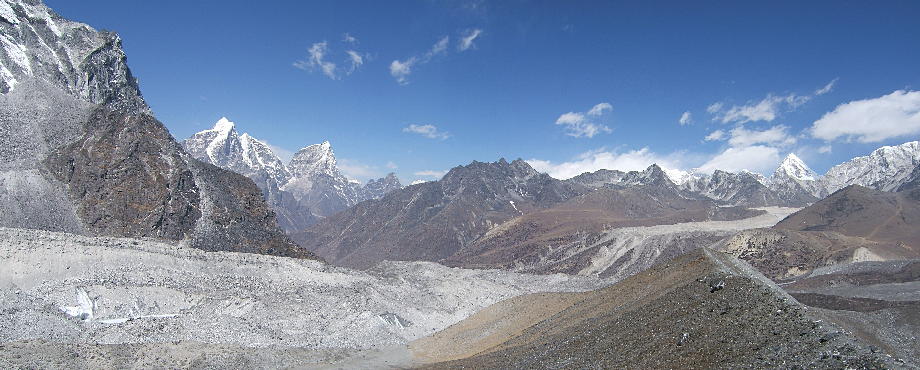 Another Chukhung glacier panorama. This fluted mountain range is one of Vero's prefered views in the Khumbu.

The whole of the Lhotse south wall from the summit of Chukhung Ri.

Same but slightly different perspective.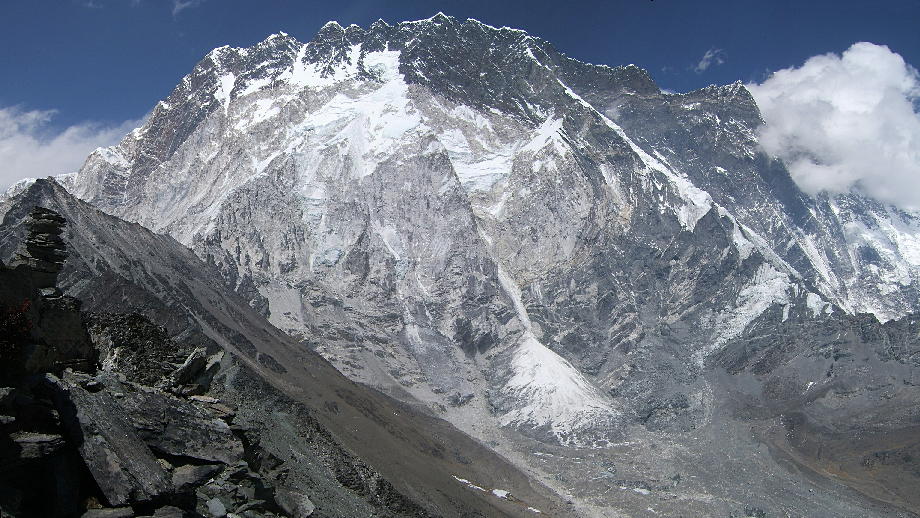 The view down towards Dingboche (red dot) and the valley that leads to Namche Bazar. The mountain fragment on the far left is Ama Dablam; the peak to the right is Taboche.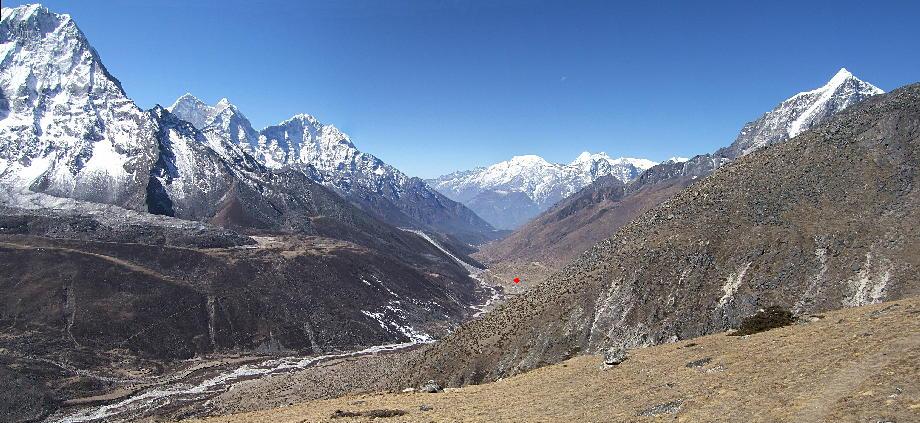 A view from Kongma La towards the summits of Lhotse and Makalu (red dot).

Makalu, with its hat of cloud, and Ama Dablam.

The lake just below the Kongma La.

Go to Panoramas 2010 Walk-out or up to Panoramas 2010.
---
$updated from: Panoramas 2010.htxt Fri 09 Aug 2013 14:18:03 trvl2 (By Vero and Thomas Lauer)$