Welsh Mountains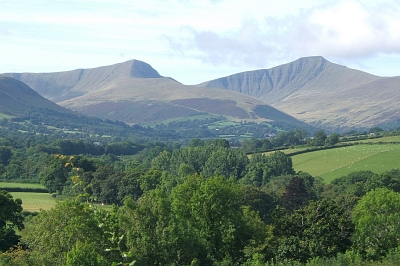 Our home mountains: the Brecon Beacons in South Wales
The mountain areas of Wales are a big draw for us as we enjoy hiking and a bit of a challenge.
Brecon Beacons: these are our home mountains and we are often there.
Snowdonia: a bit further away but well worth the effort to get there.
As ever, there are also the Index and the Map pages for this section.
Go on to Brecon Beacons or go up to Wales
---
$updated from: Welsh Mountains.htxt Mon 03 May 2021 16:08:34 trvl2 (By Vero and Thomas Lauer)$